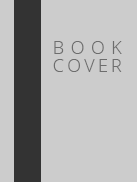 Text
Neutrophil extracellular traps and the dysfunctional innate immune response of cystic fibrosis lung disease: a review
---
: Cystic Fibrosis (CF) is a devastating genetic disease characterised primarily by unrelenting lung
inflammation and infection resulting in premature death and significant morbidity. Neutrophil Extracellular Traps
(NETs) are possibly key to inflammation in the disease. This review aims to draw together existing research
investigating NETs in the context of a dysfunctional innate immune system in CF.
---
File Attachment
Availability
Detail Information
| | |
| --- | --- |
| Series Title | - |
| Call Number | - |
| Publisher | : ., |
| Collation | - |
| Language | |
| ISBN/ISSN | - |
| Classification | NONE |
| Content Type | E-Jurnal |
| | |
| --- | --- |
| Media Type | - |
| Carrier Type | - |
| Edition | - |
| Subject(s) | |
| Specific Detail Info | - |
| Statement of Responsibility | Sheonagh M. Law...[et al.] |
Other version/related
No other version available