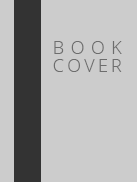 Text
Listening Logs for Extensive Listening in a Self-regulated Environment
---
Learner journals or diaries have been used in
various educational contexts to motivate learning and
learner reflection. This study examines how learner journals,
especially listening logs for extensive listening in a
self-regulated environment, affected university students'
listening proficiency, and how the students reported on
their listening activities. Forty-two students who took an
English listening practice course at a university kept a
weekly listening log for a semester. They wrote their listening
experience with various listening materials on different
topics they chose. The TOEFL tests as pre-and posttests
were conducted to find out the effects of listening
logs. A paired-samples test indicated there was a significant
difference between the two tests. Analysis of listening logs
showed that writing listening logs regularly influenced the
students' improved listening comprehension and facilitated
motivation. Also, students reflected on their listening
strategies, and became accustomed to listening to a variety
of listening resources. In addition, students often mentioned
learning logs built confidence in their own listening
and helped them to manage their learning. Finally, the
study discusses the educational implications for listening
logs and makes suggestions for future research.
---
File Attachment
Availability
Detail Information
| | |
| --- | --- |
| Series Title | - |
| Call Number | - |
| Publisher | : ., |
| Collation | - |
| Language | |
| ISBN/ISSN | - |
| Classification | NONE |
| Content Type | - |
| | |
| --- | --- |
| Media Type | - |
| Carrier Type | - |
| Edition | - |
| Subject(s) | |
| Specific Detail Info | - |
| Statement of Responsibility | - |
Other version/related
No other version available