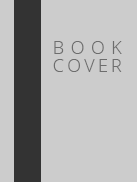 Text
Evaluation of Electronic and Paper Textual Glosses on Second Language Vocabulary Learning and Reading Comprehension
---
Second language studies have supported the
use of glossing for enhancing vocabulary learning. Along
with technological developments, an increasing number of
studies have examined electronic textual glossing in computer-
assisted environments, yet only a small number of
studies have compared electronic glossing to its traditional
paper counterpart. In the present study, we examined the
effectiveness of electronic and paper textual glosses on
second language vocabulary learning and reading comprehension
within a cognitive load theory framework. We
adopted an experimental design using Korean undergraduate
learners of English as a foreign language, who read a
target text under one of the three reading conditions:
electronic gloss, paper gloss, and no gloss. The results
showed that the electronic glossing condition resulted in
the greatest gains of vocabulary. The electronic glossing
condition was also the most efficient in light of the cognitive
load framework, showing the highest instructional
efficiency. However, there were no significant differences
among the three reading conditions for measures related to
reading comprehension.
---
File Attachment
Availability
Detail Information
| | |
| --- | --- |
| Series Title | - |
| Call Number | - |
| Publisher | : ., |
| Collation | - |
| Language | |
| ISBN/ISSN | - |
| Classification | NONE |
| Content Type | - |
| | |
| --- | --- |
| Media Type | - |
| Carrier Type | - |
| Edition | - |
| Subject(s) | |
| Specific Detail Info | - |
| Statement of Responsibility | - |
Other version/related
No other version available