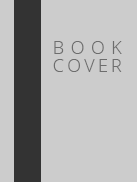 Text
Characterization of Antioxidants Extracted from Thai Riceberry Bran Using Ultrasonic-Assisted and Conventional Solvent Extraction Methods
---
Riceberry bran (RBB), a waste product from rice processing, contains several antioxidants with potential health benefits. This
study aims to compare the two main parameters affecting the extraction efficiency of antioxidants from RBB, namely, the
extraction technique (ultrasonic-assisted extraction (UAE) and conventional solvent extraction) and solvent (ethanol and Dlimonene).
The highest values of total phenolic content, total flavonoid content, total anthocyanin content, and antioxidant
activity using 2,2-diphenyl-1-picrylhydrazyl (DPPH) radical scavenging activity and ferric reducing antioxidant power
(FRAP) assays were detected in ethanolic extracts obtained by UAE. High-performance liquid chromatography investigation
of the chemical composition of RBB revealed five major groups of antioxidants: (1) phenolic acids, including protocatechuic
acid, vanillic acid, p-coumaric acid, ferulic acid, and sinapic acid; (2) flavonoids, including rutin, myricetin, and quercetin 3-
glucuronide; (3) anthocyanins, including cyanidin 3-glucoside and peonidin 3-glucoside; (4) vitamin E, including γ-tocotrienol,
β-tocotrienol, δ-tocopherol, γ-tocopherol, and α-tocopherol; and (5) γ-oryzanol. Protocatechuic acid exhibited the highest
DPPH radical scavenging activity and FRAP values, whereas the lowest values were observed for γ-oryzanol.
---
File Attachment
Availability
No copy data
Detail Information
| | |
| --- | --- |
| Series Title | - |
| Call Number | - |
| Publisher | : ., |
| Collation | - |
| Language | |
| ISBN/ISSN | - |
| Classification | NONE |
| Content Type | - |
| | |
| --- | --- |
| Media Type | - |
| Carrier Type | - |
| Edition | - |
| Subject(s) | |
| Specific Detail Info | - |
| Statement of Responsibility | - |
Other version/related
No other version available